Off site shredding is a pickup service in DC for your shredding needs. People often choose this service because it is usually cheaper than mobile shredding and considerably less time-consuming.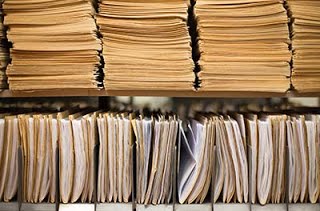 Off site shredding is compliant with every current federal and local privacy law, including HIPAA. Off site, shredding is also a great option for those who have projects larger than 6,000 pounds, as the shredder at the plant is an industrial sized shredder—capable of shredding up to 20,000 pounds an hour.
Uniformed security professionals remove your secure documents to a locked shredding truck, guarding it until it arrives at a secure shredding facility in Washington DC. At the plant, the containers are weighed for record keeping.
Once recorded, they are then staged to begin the shredding process. Only authorized personnel are allowed to come into contact with your documents at the plant.

How Off Site Shredding Works in Washington DC
STEP 1: Documents that must be destroyed are gathered by security personnel. The material is picked up and set in secure bins.
STEP 2: The bins are safely taken to our shredding plant.
STEP 3: The paper is destroyed, baled, and recycled into new paper.
STEP 4: A certificate of destruction is issued.
The Certificate of Destruction you receive will contain detailed information about the process, including a certification of the weight of your project and a list of witness signatures. Because you are given a list of witness signatures, there's no need to waste time witnessing the process yourself.
Our partners will gladly schedule a one-time purge or ongoing services in which they provide you with secure bins for you to store your documents inside between shredding services.
Protect Your Home and Business With Regular Off Site Shredding Today!
Washington DC Paper Shredding's partners shred your sensitive documents with integrity, so you can spend less time worrying about your security. Let us help ensure your safety by providing off site shredding service options.
To learn more about the secure off site services available at Washington DC Paper Shredding, just give us a call at (202) 552-1525, or simply request a FREE quote today.